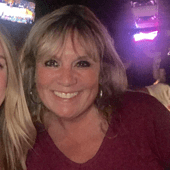 Julie LeValley
Senior Talent Acquisition – Human Resources
Experienced Senior Talent Acquisition Professional in RPO, Corporate and Agency environments. Highly motivated, results-oriented, strategic professional with extensive recruiting experience in various industries. Strong communication, interpersonal, leadership and team building skills with the ability to build trust and rapport with all employees (executive management to entry level employees. Confident and flexible, easily adapts to rapidly changing priorities.

Current certifications: AIRS certified as: Advanced Certified Recruiter (ACIR), Professional Recruiter (PR), Certified Internet Recruiter (CIR), Certified Diversity Recruiter (CDR) and Certified Social Sourcing Recruiter (CSSR).

Specialties: RPO, talent acquisition, management, recruiting, OFCCP, leadership, training, development, process design, business development, social media development, project management and university recruiting.